Attractions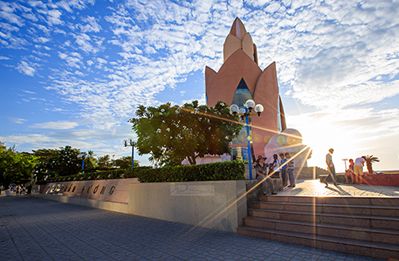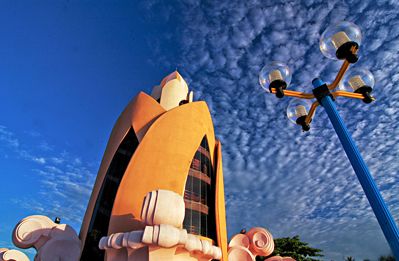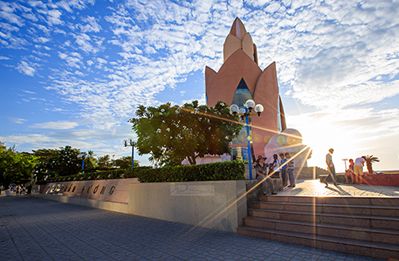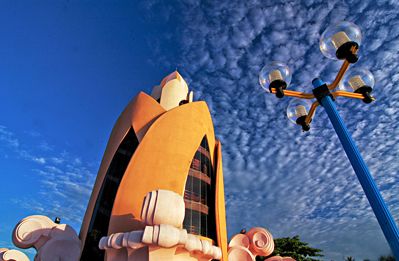 Tram Huong Tower (Thap Tram Huong)
Distance: 0.3 km/0.2 miles
The Lotus Tower or Tram Huong Tower is a major monument along Nha Trang's beach, it literally means Agar wood (an aromatic wood used for different purpose such as joinery or jewelry).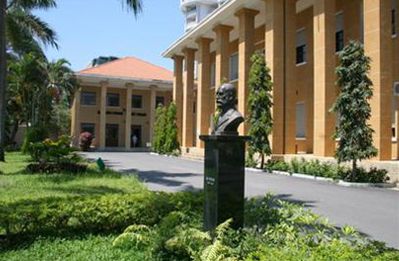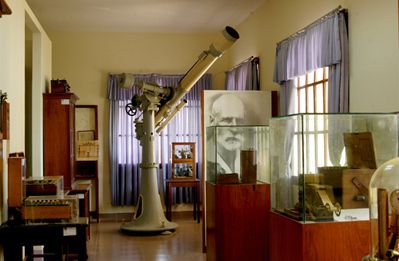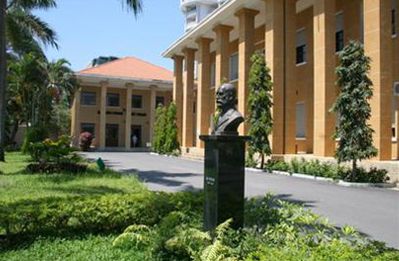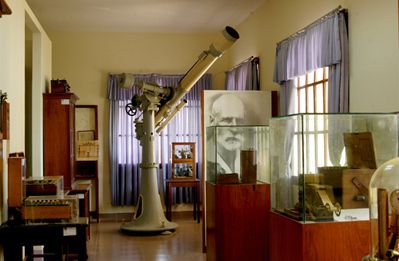 Yersin Museum
Distance: 0.5 km/ 0.3 miles
Alexander Yersin is a well-known French bacteriologist in the country, he contributed in the founding of Dalat, the discovery of a vital plague-causing bacterium and he did research on agricultural methods and meteorological forecasting. In this small museum visitors can see hundreds of well-preserved letters, photographs, scientific instruments and furniture such as his working desk and his deathbed.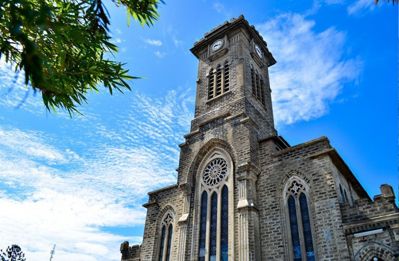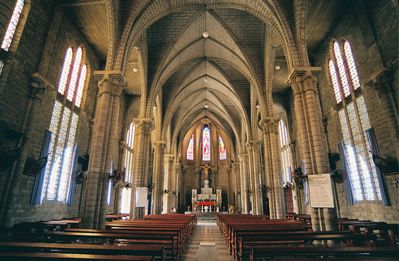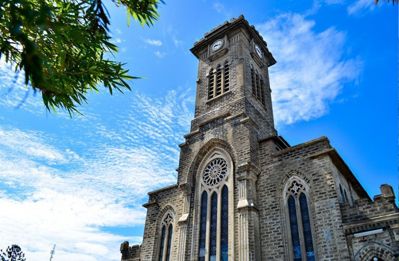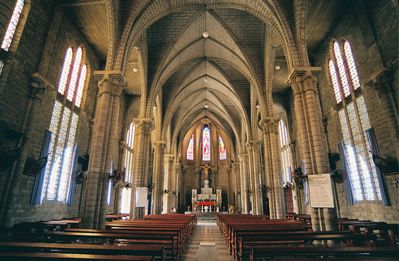 Nha Trang Cathedral
Distance: 1.1 km/0.7 miles
Nha Trang Cathedral (also known as the stone church or Nui Church) is the biggest church in the city, overlooking the train station standing on a little hill. This French gothic style church was built between 1928 and 1933 by Priest Louis Vallet. Nowadays, Nha Trang Cathedral serves the local Catholic community with mass every day between 5.00am and 18.30pm.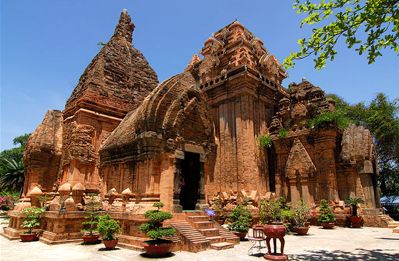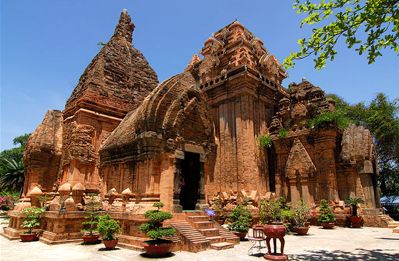 Po Nagar Cham Tower
Distance: 2.0 km/1.2 miles
The Po Nagar Cham towers (commonly known as Tap Ba Po Nagar) are a complex of three temples erected between the 8th and 11th century by the Cham civilization. The towers were built to honor the goddess Po Nagar- literally translated as 'The mother of the Country'. There were previously ten buildings made of red bricks, each dedicated to a different deity, but now only four remain.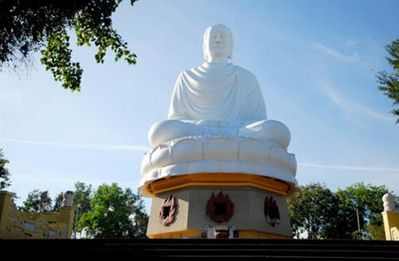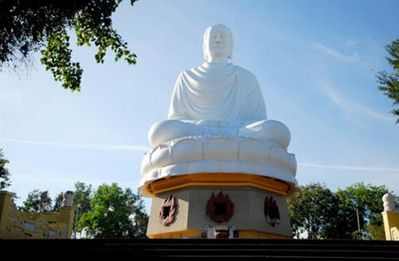 Long Son Pagoda
Distance: 2.1 km/ 1.3 miles
Long Son Pagoda (also known as Chua Long Son) is located in the ward of Phuong Son and sits at the foot of Trai Thuy Mountain. The temple is one of the most famous in town thanks to the 24 meter white Buddha statue, sitting on a lotus throne. The pagoda is inspired from Taoist architecture with mythical animals and sculpture of Taoist gods. Nowadays it is a monastery with a school for monks.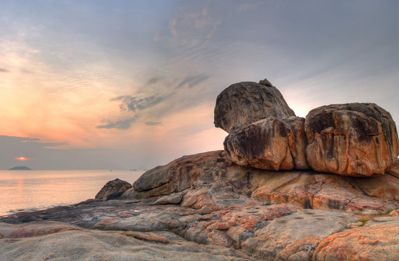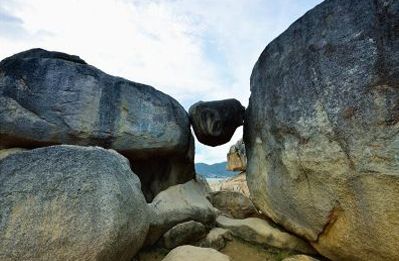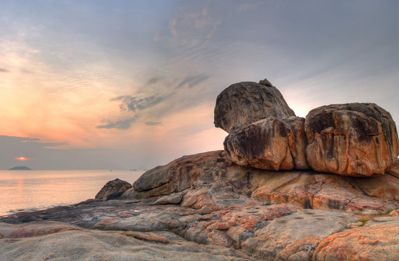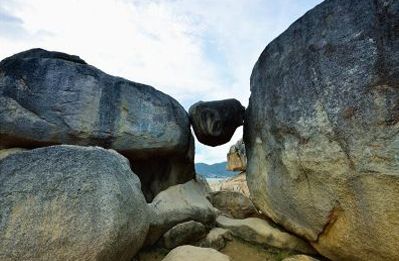 Hon Chong Promontory
Distance: 3.1 km/1.9 miles
The Hon Chong (Chong Rock) is a well-known scenic spot in Nha Trang City. This is a large square rock block lying on a flat and huge rock, meaning of the Husband. The second group of rocks bears the shape of a woman sitting facing the sea, called Hon Vo (the Wife). This spot offers a wonderful view of Nha Trang's north coastline.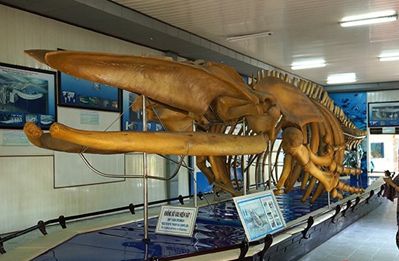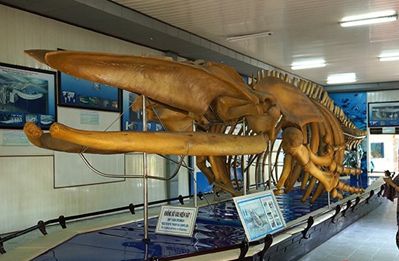 National Oceanographic Museum
Distance: 6.8 km/4.4 miles
A huge French colonial building is housing the National Oceanographic Museum, near Bao Dai villa. It offers exhibits of the local marine life with more than 20.000 preserved species, such as reef sharks, turtles, scorpion fish, anemones, puffers and lionfish as well as coral reefs and seaweed from all over the world. The second floor host local boats, fishing artifact and a 18 meter long whale skeleton.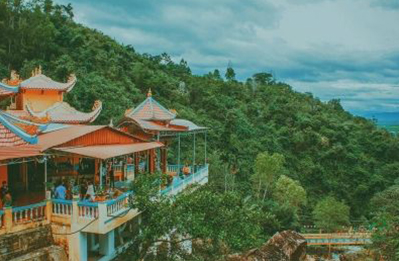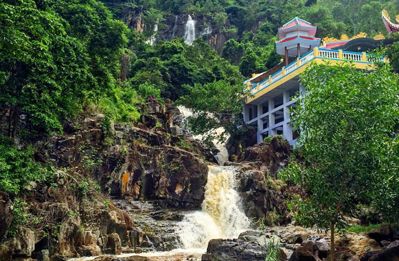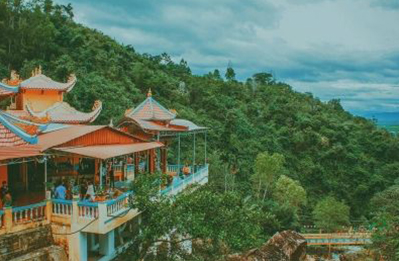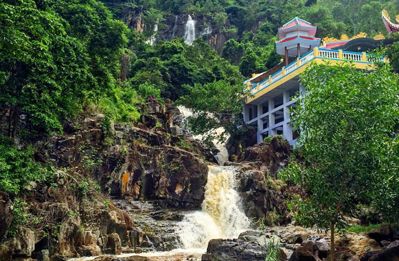 Suoi Do Pagoda
Distance: 15.7 km/9.7 miles
Located in Suoi Hiep Commune (west of Nha Trang) Suoi Do Pagoda is set atop a 200m hill and is considered as one of the most sacred pagoda in Vietnam for Buddhists. It was built in honor of Quan Am, the Chinese Goddess of Mercy.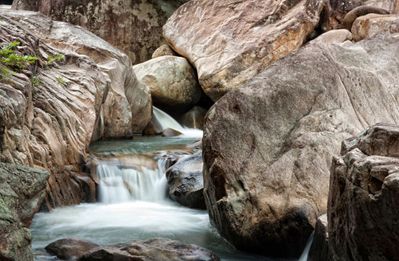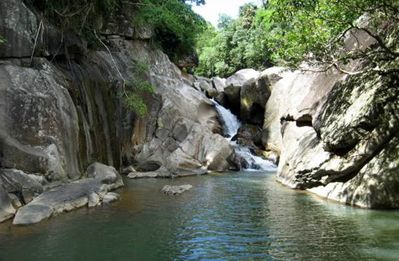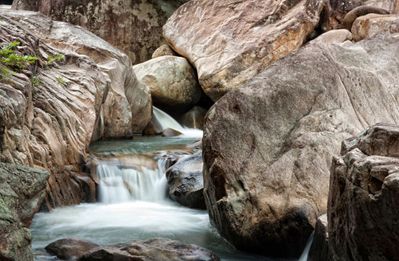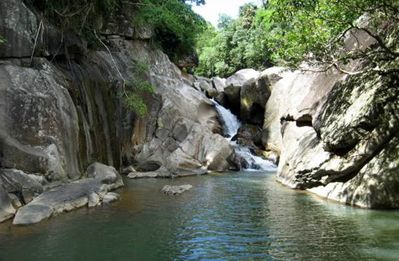 Ba Ho Waterfall
Distance: 24.5 km/15.2 miles
Ba Ho waterfall is a must visit attraction near Nha Trang city, with three natural waterfalls surrounded by a luxuriant and dense rainforest. It is one of the best spot for hiking, swimming and relax in a peaceful atmosphere.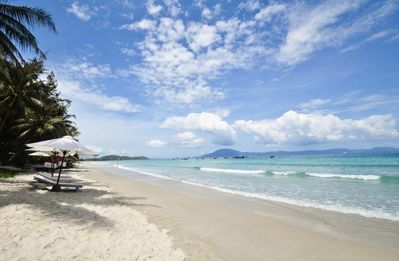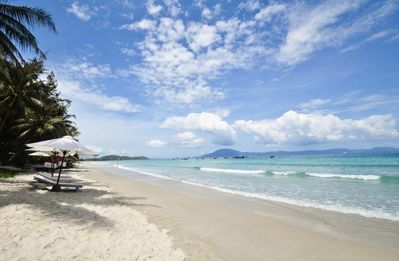 Doc Let Beach
Distance: 48.9 km/30.7 miles
Doc Let Beach is situated on the Ninh Hoa coastal area, 48.9km north of Nha Trang. It is one of the most beautiful beach in the country, stretching for 18km with white sand and crystal blue water. A peaceful, uncrowded and stunning environment, it is the perfect location to discover the hidden charm of Vietnam.