Marriott Hotels helps expand support for Operation Smiles Vietnam and Cambodia
Marriott hotels in Vietnam and Cambodia help charity sponsor fee surgeries to repair cleft lip and cleft palate for children thought-out Vietnam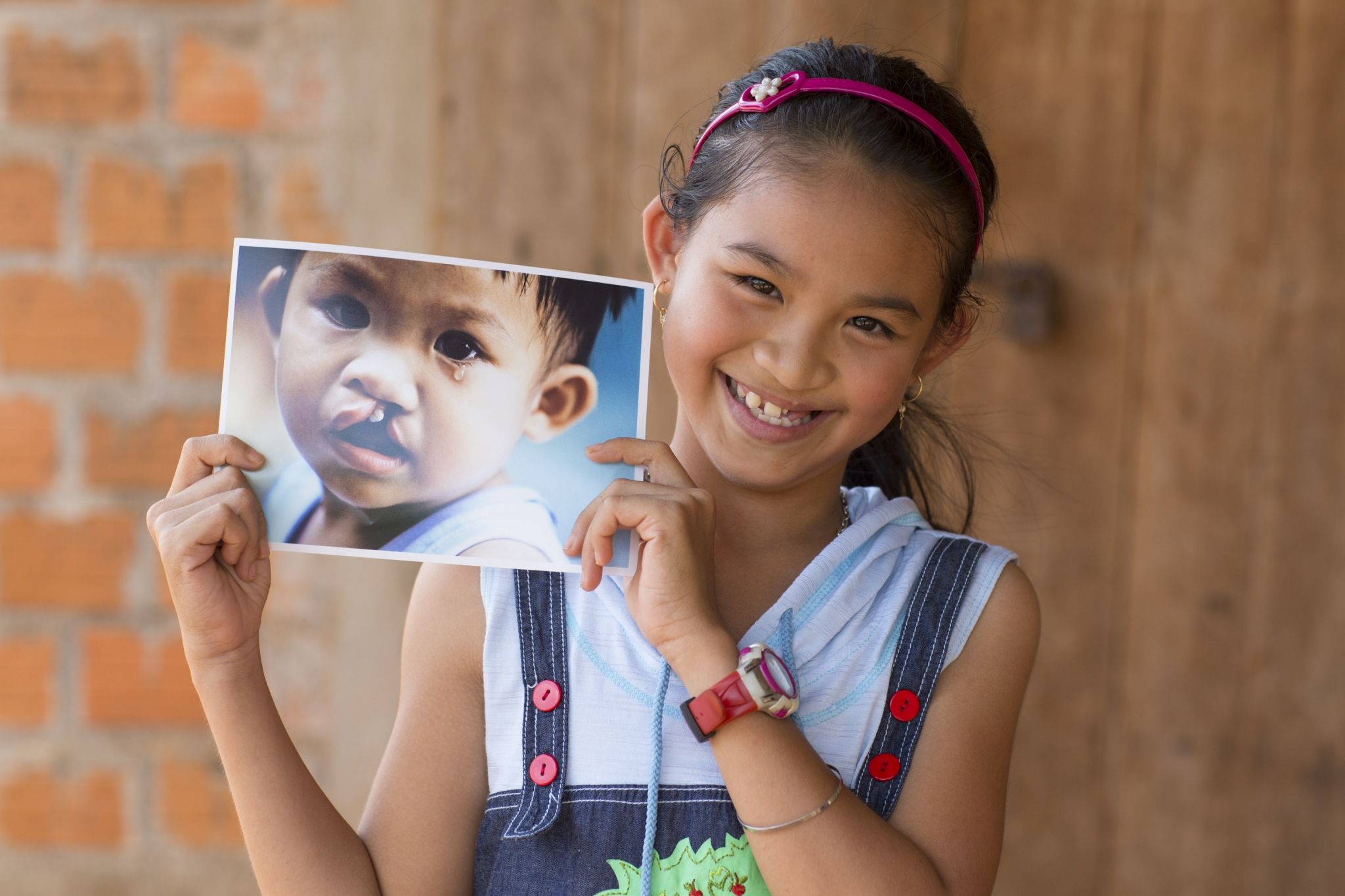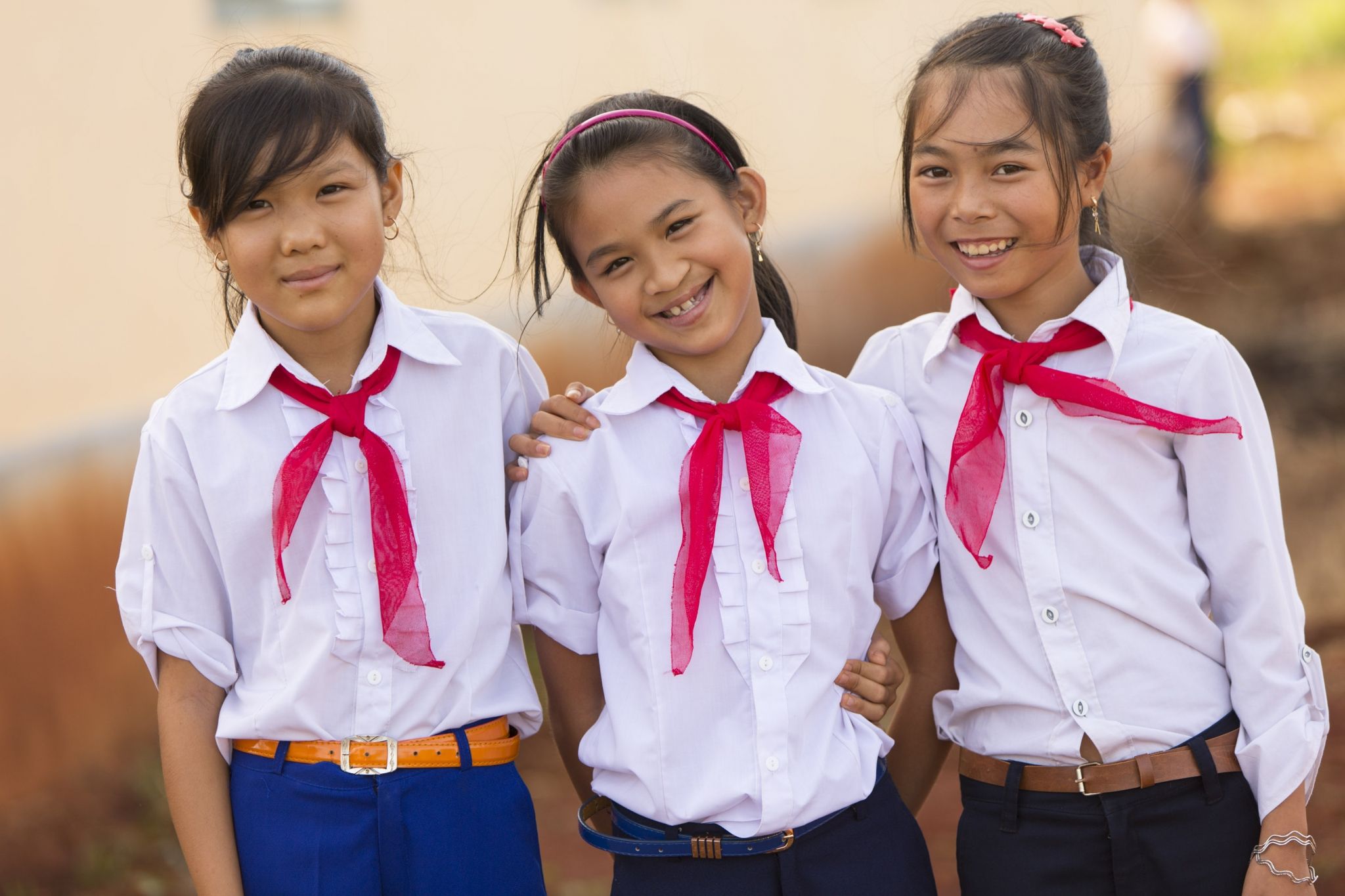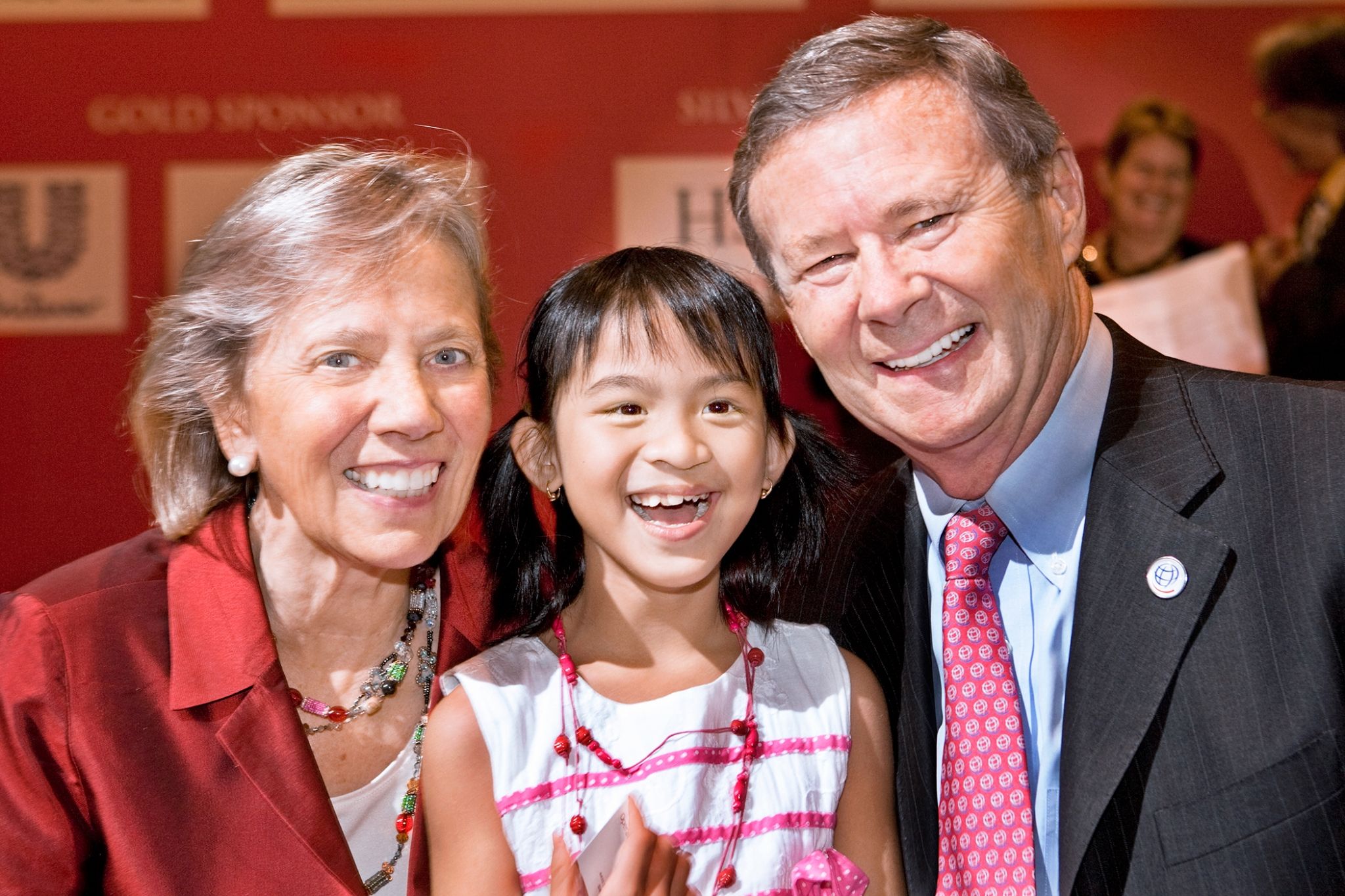 VIETNAM, January 9th, 2018 – Marriott Hotels in Vietnam and Cambodia has confirmed a partnership with Operation Smile, a nonprofit organization that believes children deserve to live their lives with dignity, and dignity begins with a smile. The collaboration will raise funds and build awareness for Operation Smile's mission to save lives and heal smiles by providing life-saving surgeries for children and young adults worldwide who were born with cleft lips, cleft palates, and other facial deformities.
In 2017, the Marriott hotels in Vietnam/Cambodia raised more than USD$15,000 to help fund operations for children with harelips and cleft clefts and deliver postoperative and ongoing medical therapies to those in the low and middle-income bracket during charity event "Run to Give 2017". In 2018 we have increased our support to involve and encourage guests as well as employees and business partners to together raise funds.

Following hotels in Viet Nam and Cambodia participant in partnership
- Sheraton Saigon Hotel & Towers
- Le Meriden Saigon
- Sheraton Nha Trang Hotel & Spa
- Sheraton Hanoi Hotel
- JW Marriott Phu Quoc Emerald Bay Resort & Spa
- JW Marriott Hotel Hanoi
- Renaissance Riverside Hotel Saigon
- Sheraton Grand Danang Resort
- Sheraton Hoi An Tam Ky Resort & Spa
- Four point by Sheraton Da Nang
- Le Méridien Angkor
- Courtyard by Marriott Siem Reap Resort

The partnership includes a cause-related-marketing initiative, local activities fund-raising program and more.
• Cash donation: Hotels in Vietnam and Cambodia will provide guests with envelopes in which they can provide cash donations in addition to the funds raised form "Run To Give" 2018
• In-Kind donation :
o Support 300 "Smile Bags" per hotel which includes: Shampoos, soap or body wash, combs and washcloths
o Support accommodations for business trip and fact missions by Vietnam Operation Smile Team/Medical Instructors or Doctors
o Provide Ballroom for Charity Dinners in Ho Chi Minh/ Hanoi, and meeting room support on ad hoc basis.
• Support 6-8 mission with volunteers from hotels
• Provide internships at hotels for qualified individuals

"We are proud and thrilled to have played a part in gathering so much support for this worthwhile cause," said Ms. Catherine Racsko, General Manager of Sheraton Nha Trang Hotel & Spa, on behalf of Marriott Business Council Vietnam/Cambodia. "We look forward to supporting Operation Smile for many more years to come in the hopes that we can continue to help make a difference in the lives of children all over Vietnam/Cambodia".

For further information about the program or the support from Marriott International Hotel Vietnam/Cambodia, please contact +84 258 388 0000
Sheraton Nha Trang Hotel & Spa becomes first hotel in Vietnam accept WeChat Pay
Chinese visitors can now enjoy the convenience of WeChat Pay at restaurants, bars and spa at Sheraton Nha Trang
Nha Trang, 16th January 2018, Sheraton Nha Trang Hotel & Spa launches a partnership with WeChat, making it the first hotel in Nha Trang, Vietnam to accept WeChat Pay throughout its' restaurants, bars and spa.
The hotel responds to the need of Chinese visitors to Nha Trang, who overwhelmingly prefer to pay with e-wallets such as WeChat Pay. More than three in four metro consumers in China (76%) use mobile wallets, as they seek easy and seamless ways to pay when travelling. Guests can now pay with WeChat Pay at: Feast Restaurant, Steam n' Spice Restaurant, Toastina, Altitude Rooftop Bar Level 28, Shine Spa and hotel accommodations.
"By launching WeChat Pay, we are providing an exclusive opportunity for Nha Trang's valued China visitors to use their preferred payment method for their comfort, security and convenience", said Ms. Catherine Racsko, General Manager.
For more information and reservations, call (0258) 388 0000 or reservations.nhatrang@sheraton.com
SHERATON NHA TRANG HOTEL & SPA EARNS 2016 TRIPADVISOR CERTIFICATE OF EXELLENCE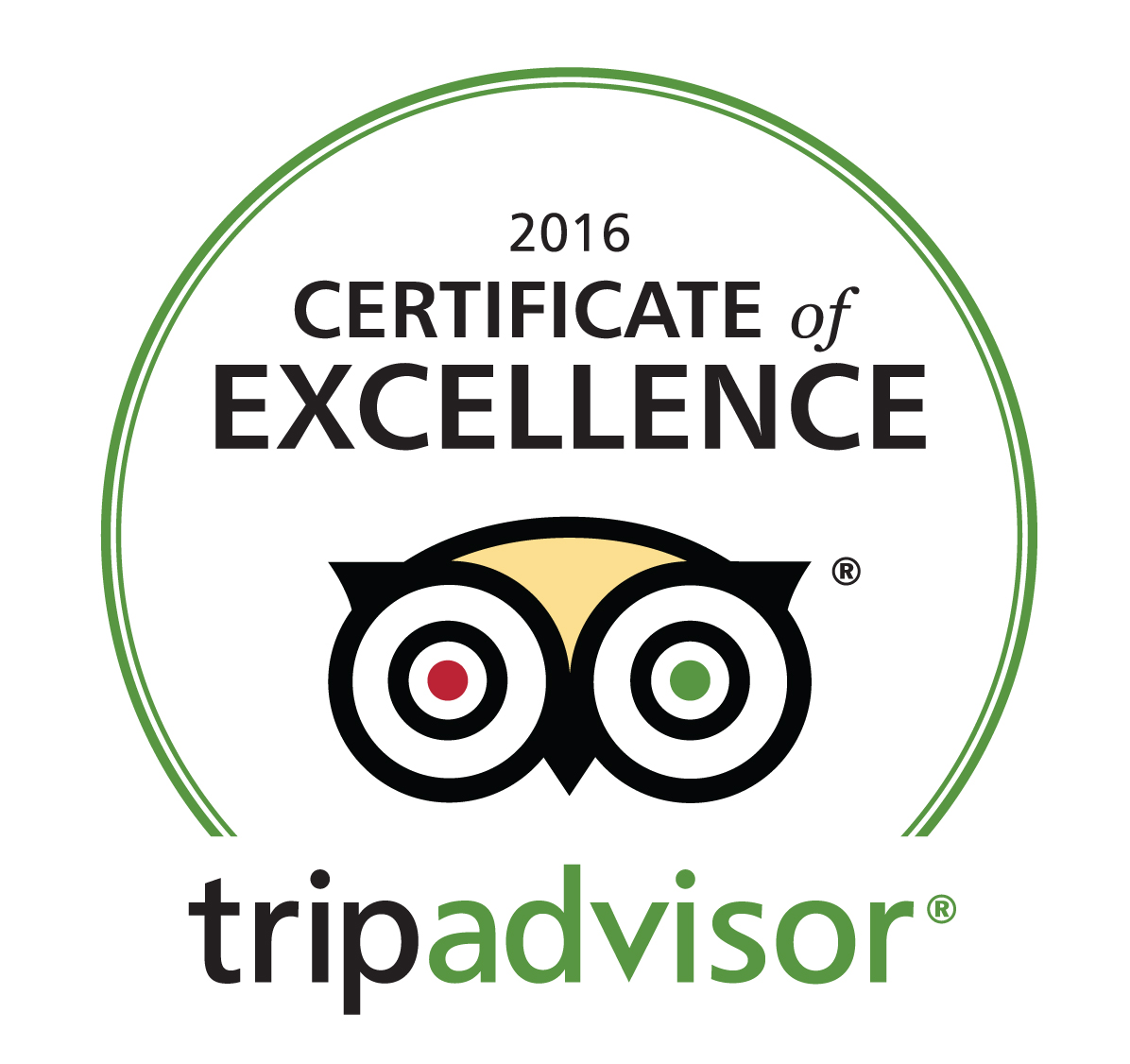 NHA TRANG, VIET NAM – 30th May, 2016 – Sheraton Nha Trang Hotel & Spa, one of the best international hotel in Nha Trang, today announced that it has received a TripAdvisor® Certificate of Excellence. Now in its sixth year, the achievement celebrates hospitality businesses that have earned great traveler reviews on TripAdvisor over the past year. Certificate of Excellence recipients include accommodations, eateries and attractions located all over the world that have continually delivered a quality customer experience.
"Winning the TripAdvisor Certificate of Excellence is a true source of pride for the entire team at Sheraton Nha Trang and we'd like to thank all of our past guests who took the time to complete a review on TripAdvisor," said Catherine Racsko, General Manager "There is no greater seal of approval than being recognized by one's customers. With the TripAdvisor Certificate of Excellence 2016 based on customer reviews, the accolade is a remarkable vote of confidence to our business and our continued commitment to excellence."
"With the Certificate of Excellence, TripAdvisor honors hospitality businesses that have consistently received strong praise and ratings from travelers," said Heather Leisman, Vice President of Industry Marketing, TripAdvisor. "This recognition helps travelers identify and book properties that regularly deliver great service. TripAdvisor is proud to play this integral role in helping travelers feel more confident in their booking decisions."
The Certificate of Excellence accounts for the quality, quantity and recency of reviews submitted by travelers on TripAdvisor over a 12-month period. To qualify, a business must maintain an overall TripAdvisor bubble rating of at least four out of five, have a minimum number of reviews and must have been listed on TripAdvisor for at least 12 months
SHERATON NHA TRANG HOTEL & SPA CELEBRATES 5 YEARS OF OPERATIONAL EXECELLENCE IN NHA TRANG VIET NAM
Nha Trang, Viet Nam (September, 2015) — Sheraton Nha Trang Hotel & Spa celebrates 5 years of providing world class services to its guests in Nha Trang, Viet Nam during the week from 05th -11th October 2015. Milestone events include a variety of offerings such as special room package of Five Night Stay, "High 5" Food & Beverage promotion feature special anniversary cocktail and "Run to give" marathon campaign.
"Since we opened on 5th October, 2010, it is meaningful, memorable and exciting for us to have all of you in the past five years. In addition, I would like to take this opportunity to thank our associates , they are the people provide genuine care and comfort our guest, they are the people who create a unique Sheraton experience and we are looking forward to another dozen years of providing first-class hospitality services to guests from all over the world," Ms Catherine Racsko concluded.
With notable awards won to date including Agoda Gold Circle award winner 2013 & 2014, Certificate of excellence –Tripadvisor Winner 2011-2014, Gold Travelife Award and been nominated for 2015 World Travel Awards as the best hotel in Vietnam. Sheraton Nha Trang has achieved over these years an inspiring success from both Vietnamese and foreign guests and has offered them an unrivalled experience every time as well as a sense of a sentimental belonging to the Sheraton Family.
In commemoration of five years' exceptional service to guests from across the globe, Sheraton Nha Trang is pleased to announce the celebration of 5th year anniversary with a special on accommodation and a social media contest. During the anniversary, guest will enjoy the special package of 5 night stay when booking via branded website : www.sheraton.com/nhatrang from now till 11th October 2015 and for stay until 30th October 2015.
The hotel is also running a contest highlighting guest memories over years with Sheraton Nha Trang. To participate the contest, fans are asked to share their photo with "5" sign or "Sheraton" sign through a photo or video, along with a best wish for anniversary using hashtag "SheratonNhaTrangTurn5", on Sheraton Nha Trang Facebook page. The contest will run through September 2015 till 11th October 2015 and fan can have chance to win "one night stay at Sheraton Nha Trang".
Various promotions are offered in our sophisticated Food and Beverage venues from 5th -10th October 2015 such as:
- Altitude, Level 28 : Special cocktail "High five" for anniversary and FREE 5th cocktail
- Feast Restaurant, Level 1 : Special promotion for buffet dinner "Come 5 Pay 4" ( On 7th and 9th October 2015)
- Toastina, Ground Floor : FREE ice cream for children 5 years old and under (accompany by paying adults)
- Connexion, Ground Floor : Discount 50% for signature cocktails after 5PM
- Steam n Spice Restaurant, Level 1 : Special 5 Courses Meal at VND390,000++/set menu
Not to be missed, Sheraton Shine Spa will give you a hit with a special body scrub and wrap, for 55 minutes only VND555,000 ++
Enhanced existing activities in hotel, Sheraton Nha Trang also share the love to the surrounding community through social activity by organizing a charity run event "Run to Give" on 11th October 2015. The fund will donate for underprivileged children of Khanh Hoa provide.
For more information or to make a reservation, please contact: 058 388 0000 or email: nhatrang.reservation@sheraton.com