Shopping
Nha Trang Center
Distance: 0.1 km/0.06 miles
Nha Trang Center is located on Tran Phu Street, just 100 meters after Sheraton Nha Trang Hotel & Spa. It is the very first shopping mall of its kind in Nha Trang City, with a European elegance and a contemporary Vietnamese architecture. Nha Trang Center has a modern, luxurious design to meet the needs of shopping and entertainment of diverse local people as well as domestic and foreign tourists. From the Ground Floor to the third one there are over 250 retail and service options with renowned international brands, over 30 food & beverage choices and many entertainment venues such as a cinema, bowling, arcade games or karaoke.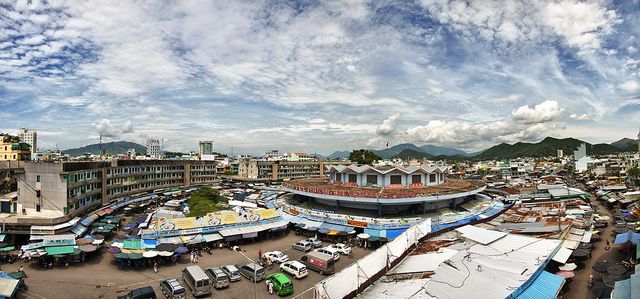 Dam Market (Cho Dam)
Distance: 1.0 km/0.6 miles
Dam Market is the largest market and trading symbol of Nha Trang coastal city. The market has existed for a long time and gone through many phases of the history's changes. Built in 1908 on a 7-acre old edifice, it is open to the Cai River at the foot of the Ha Ra Bridge, which is called Dam Market. Looking from above, tourists will see the image of the market as a blossoming lotus flower, which retains a unique architecture. Dam Market becomes one of the must-see tourist attractions in Nha Trang where tons of local food, souvenirs and clothes, shoes are available.
Xom Moi Market
Distance: 1.4 km/0.8 miles
Xom Moi market is located in the city center, on Ngo Gia Tu street. It the second large market in Nha Trang and is a typical Vietnamese market, famous with fresh and dried seafood, fresh fruits together with other general items such as clothes, shoes, jewelry, souvenirs. Come to Xom Moi market for a more local experience all kinds of goods with a reasonable price.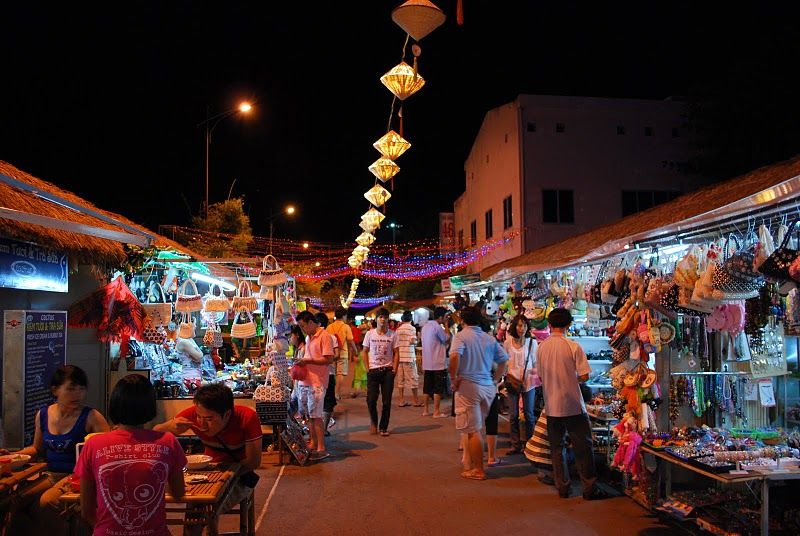 Nha Trang Night Market
Distance: 1.0 km/0.6 miles
The market has about 50 stalls, including 16 cuisine stalls. Though the number of stalls in the night market is not many, but you will surprise by the abundance and variety of items and dishes.
About 19 hours every day, the number of people getting to Nha Trang Night Market was crowded. Walking street only about 140m, but it has recreated the Vietnam village scene, with chariots, banana trees, bamboo bridge crossing the canal... along with shimmering lights.

At Nha Trang Night Market, you can find a lot of items on sale, from clothing, souvenirs, handicrafts, snacks, drinks, and here also has artists of calligraphy, carving, portrait painting... will make you interesting. You can comfortably walk, see and choose the items you like. The owners of stalls here are friendly.